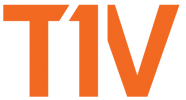 T1V is a visual collaboration company specializing in multitouch, multiuser software for enterprise and education markets. The company's collaboration platform includes ThinkHub® multitouch collaboration for global teams, HubVC™ BYOD whiteboarding and video conferencing, and AirConnect™ mobile app – all working cohesively to support a seamless, intuitive user experience for both in-room and remote participants.
All T1V solutions are Built for BYOD™ (bring your own device) to support the many devices, programs, and platforms of today's meeting and learning environments. T1V is a leading innovator in large-scale, interactive software technology, with seven issued patents in
collaboration and active learning software.